Futuristic Halloween Costumes Ideas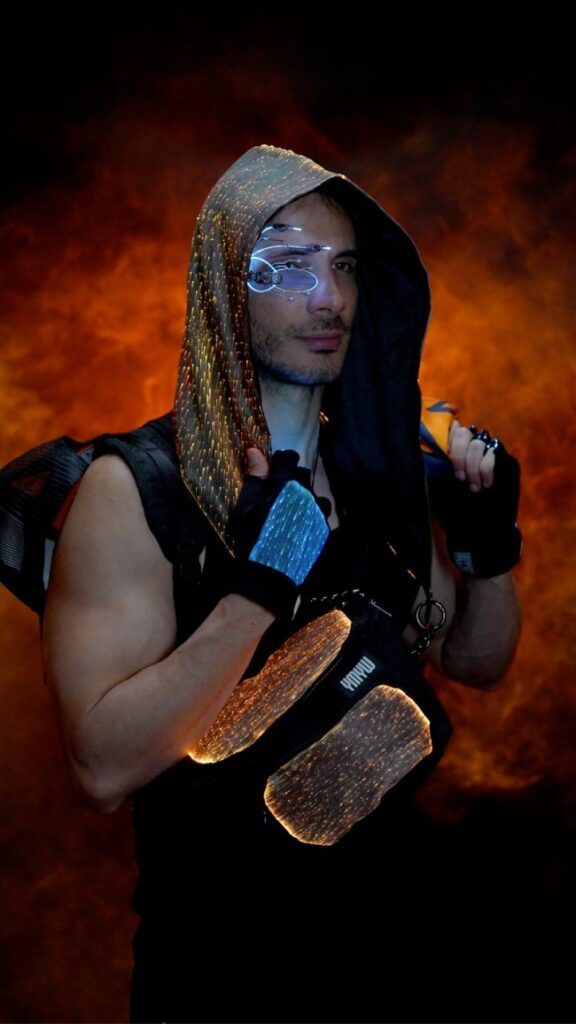 Illuminate Halloween: Fiber Optic Clothing – The Future of Halloween Costumes!
Halloween Night. The moon is full, witches are brewing their potions, and ghosts are floating through the chilly air. Yet, amid these traditional scenes, a revolutionary trend is lighting up the landscape – fiber optic clothing from YourMindYourWorld.
Every Halloween Day, fans of the spooky season look for costumes that will steal the show. Enter fiber optic clothing: an innovative twist to traditional Halloween costumes ideas guaranteed to dazzle.
Why Fiber Optic Clothing is this Season's Spookiest Trend:

Stand Out at Halloween Party: While the traditional Michael Myers look or the ever-evolving Heidi Klum Halloween costumes might grab attention, with fiber optic clothing, you'll not just turn heads – you'll light up the entire room!

Perfect for Couples Costumes: Imagine dancing the night away, both glowing in harmony. Whether it's a matched theme like ethereal fairies or contrasting colors, fiber optic clothing makes couples costumes pop.

From Fairy Costume to Futuristic Phantom: Whatever your desired look, from an illuminated fairy costume to a glow-in-the-dark specter, our range has something to make your Halloween dreams come true.

Trick or Treat in Style:

Parents, want to keep an eye on your little ghouls and goblins? Fiber optic clothing isn't just stylish; it's practical, ensuring your children are visible on their candy-collecting adventures.
Unmissable Features for a Glowing Halloween:
Music Reactivity: Don't just wear your costume, live it! Whether you're grooving to the "Monster Mash" or the chilling theme of Michael Myers, let your outfit dance along with you.

Variety of Light and Color Modes: Match your mood or surroundings. Flicker like a candle, or shine as bright as a disco ball – the choice is yours!

Comfort and Elegance Combined: Being the center of attraction shouldn't come at the cost of comfort. Our clothing ensures you feel as good as you look.
Halloween is a time of magic, creativity, and most importantly, self-expression. This year, push the boundaries of traditional Halloween costumes. With YourMindYourWorld's fiber optic clothing, be prepared to light up any Halloween party you attend.
Happy Halloween!